We have a short week this week (two early dismissal days for parent conferences), which mean I only have 3 writing blocks. I wanted to start some nonfiction writing, but I needed something quick and easy because I'm launching into bats next week. I decided to combine our study of nonfiction text features in reading with our writing about spiders, to create a large hallway display showcasing what we will have learned.
(Notice this is all written in the future tense - I haven't actually done this yet, but those are the plans!)
We're going to start out with a quick review of the structure of nonfiction text writing - just the basic topic sentence, details, closing sentence. Then it's time for some research! I'm going to use my brand new "All About Spiders" unit as the basis for our research. There are 6 "fact cards" filled with information on different spider topics - anatomy, babies, webs, etc.
I'll project each card on the whiteboard and we'll identify the main idea (start thinking about topic sentences!) and the details of each, writing down interesting facts for our writing later.
I also want to use this video from Mocomag Kids Magazine.
The facts are pretty much what are already in the cards, and since we'll be reading other nonfiction books about spiders, I think I'll put this up as a morning activity for students to watch as "morning work" one day.
Which reminds me, I also found this article from Scholastic News online -
I'm thinking it will be another morning activity - maybe read and talk with your partner about something....
Anyway (you can see how I get distracted when I'm creating.. it's a real problem sometimes...), after the research we'll use a graphic organizer to plan our writing. Here are the organizers I'm going to use (you can click on the images to download them for yourself, if you'd like):

Woo-hoo! I'm getting excited just writing about this! We'll end up integrating this into our reading block and writing blocks this week, so we'll have plenty of time. I'll be sure to show you the finished display at the end of the week.
In the meantime, if you're looking for some spider fun for your kiddos, check out my "All About Spiders" mini-unit. Not only does it have the fact cards, but there are 3 sorts (main idea/detail, fact and opinion and true/false), a fun "walk the room" activity to go with the fact cards and more graphic organizers and writing pages.
I also included a fun and easy craft to showcase all those spider facts your kiddos learn. I've done this in past years and it always turns out great!
You can check out my spiders unit by clicking the images above, or by clicking
HERE
.
And just because I'm so excited about my plans this week, I'll give away a spider unit to one lucky person who comments below with an interesting spider fact or great spider book (Don't forget to leave me your email!). I'll choose a winner on Friday. Good luck!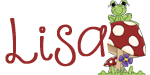 Are you afraid of spiders? I really am not. I don't particularly like them, but I don't run screaming like I do when I see, a moth, let's say.... Then again, where I live we don't have many really scary looking spiders, so that's a good thing.