I have a confession - I do not do a cute little craft to go with every writing piece we do. I like them, don't get me wrong... a lot of times I just prefer to focus on the writing. I don't take every piece of writing to a final copy, and since I like to spend a solid amount of time reading mentor texts, planning, modeling, writing, revising and sharing.... we can spend a good two weeks or more on one piece of writing. To have my kiddos edit it to perfection and then copy it over to display it would probably take another two weeks!
This week we started a personal narrative writing piece about one winter activity they've done. We started by using the book,
The Wild Toboggan Ride
by Suzan Reid as our mentor text.
(Unfortunately, I couldn't find this book available on Scholastic, but Amazon had some used ones available.)
This book is the perfect way to start our unit because it's a great example of stretching out ONE event - and it's so fun to read! (Any book that involves people landing in a garbage can is a hit with second graders!) I have the tape (yes, the tape) from Scholastic so I pull out our old listening center cassette player and we listen to the story a couple times.
First, we focus on what makes this a good narrative - specifically, the structure of the narrative. We created a chart detailing the beginning, middle and end and talked about how we can use that as we write our own stories. ( I make most of my charts on the Smartboard, so I just used an image of the file for here.) We looked at how the beginning got the reader interested and told what was going on, the middle was the biggest part, with the most details, and the end tied everything up.
Next, we returned to the story to focus on the details. First, we talked about what made the story interesting. Right away everyone started giving examples - "There was lots of talking." "The sounds that were in there." "The way the author used strong verbs." We began another chart, this time listing the different types of details. (I forgot to save a copy of the completed chart so here's the original.)
I then put students with a partner and gave each of them copies of two or three pages of the book. Their job was to find examples of each of the types of details and underline them.
They did a great job! We had some great discussions about why each example fit in a certain category, and everyone really understood what each type of detail meant by the time we were done.
The next step was to start thinking about writing our own narratives. We brainstormed all the activities you cold do in the snow and each student made their choice of which one to write about. We did a quick drawing just to get ideas flowing and students shared with partners. I could tell they were ready to start their stories!
Next week we'll return to the story once again - and our list of types of details - to review each one. Day 1 will be stretching the one activity into 3 smaller pieces. Day 2 will be generating ideas for action description, dialogue, sound effects and thoughts and feelings to go with our own winter activities.
After that, we'll start writing our narratives! I can't wait to see how they turn out. I always find that by using a mentor text or two, students have a much clearer idea of how to make their writing work.
If you're interested in the writing sheets, they are part of my new "Winter Writing" pack on TpT. There are planning sheets, brainstorming sheets and writing paper for narrative, expository and opinion writing on three winter topics - hot chocolate, snowmen and winter activities. More than enough ideas to get you through the winter!
You can click on any of the images to head to my TpT store and find out more. I use a lot of these every winter in different ways - work on writing activities, homework, shared writing... You can print them out or project them and write together.
And since we're so wrapped up in winter, let's celebrate by giving one pack away! Comment with your favorite activity to do in the winter (and maybe another book to use as a mentor text for a winter personal narrative?) along with your email and I'll choose a winner Sunday night before bed. Good luck!
(Congratulations Kelly! I'll be sending you an email with the winter writing. Enjoy! Thanks to everyone for sharing your winter activities and book ideas!)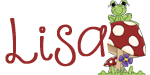 It snowed! It snowed! I'm not a huge fan of snow. I like it to come down enough to cover the ground, give us a few good hours to play in the snow, then I'm done and ready for spring! But since I live in New England, that's not usually the case. Soooo... I like to use my January writing to focus on winter activities.