First, a Wednesday giveaway to get you through the middle of the week!
Look interesting? Head over to
iTeachSecond
and check out my Win-It Wednesday post. Enter to win a little something you can use to get the wiggles out these last few days of school - or the first few days next year! My kiddos love these and they're easy to use!
Next, my link up with Christina over at
Sugar and Spice
. (hmmm... looks like Miss DeCarbo might be on summer break with the linky! I'll link up later if it goes live, but I'll still share my picture now :-)
I posted this pic on Instagram a few days ago and it really hit home with many of you!
My house has been a crazy mess since they started working on repairing water damage from this winter... so I've been taking out my stress on my file cabinets at school. With pretty much all my resources being digital now, I haven't even used most of what's in those files for years. Time to purge! That was only one of five crates taken to recycling that day! My oldest paper? A certificate of participation in a workshop from 1999 :-) (And please do not leave me a comment telling me you were in high school then.... or elementary school... or not born yet... :-) Have you done some binge cleaning lately?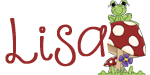 Happy Wednesday! It's time for a little Wednesday fun today :-)