This first set of books is my absolute favorite! I just came across them this summer on Amazon as I was searching for something else (always happens!). They are a set of 3 books, one for each writing genre - opinion, informational and narrative. (Each book is also available separately.)
Each book is written from the point of view of Stella, a second grader who LOVES to write! She shares how she and her class learn to write each genre, pointing out the important information and tips her teacher gives her, as she does her own writing. Here's a sample page from Stella and Class: Information Experts:
If you can't tell, Stella is going through the entire writing process with her teacher and her class, sharing her thoughts and ideas as she goes. On these pages she's talking about how to focus your research on questions, stay organized and use multiple sources.
I am planning on using this book when we begin writing expository text. We'll read the whole book at first, helping us to create an anchor chart focusing on important "tips" for writing a good informational piece. Then we can go back and revisit the text when we do mini-lessons on each part.
Now - here's the best part! Janiel Wagstaff, the author of these wonderful books, has created a website devoted to how to use these books in the classroom! There is a page for each of the three books, with links to strategies, tips and (check this out!) - copies of Stella's writing for students to use as a mentor text! You can download a copy of her notes, first draft and final copy!
These books would work well in any primary classroom, but are especially well-suited for second grade. You can head to her site to look around by clicking on the image below.
But wait! Hang on and don't go yet! I have two more series to share with you. (The website will still be there when you're done reading, I promise :-)
Here's another series you can use as part of your writing block. This series is a little better for upper elementary, but could definitely be used in the lower grades with some modification.
Show Me A Story
is part of a series of books called "Writer's Toolbox" by Nancy Loewen. Each book focuses on a different kind of writing (fairy tales, letter writing, opinion writing, etc.). Throughout the books are sidebars with the "tools" to use to write a great piece of text.
Show Me a Story
is a narrative story about Webster the goose's wish. On each page, readers learn about the different "tools" needed to write a story - problem, characters, plot, etc. Again, this would be a great book to use to set the stage for writing each genre, and then returning to the book throughout the writing process. Here are some other titles in the series.
Finally, I'd like to share with you a more open-ended resource for writing. The series, Pick a Picture, Write _____" is a set of books by Kristen McCurry great for inspiring ideas. In
Pick a Picture Write an Opinion
, the first few pages review the components of a good opinion piece - fact vs. opinion, writing reasons, how to start your writing, etc. (all in kid-friendly language).
The rest of the book is devoted to ideas for writing prompts - full color pictures with an idea for a topic and tips for writing.
I can see my students using these books in a writing center or as part of some independent writing. The prompts could also be used as whole-class writing ideas, as well. Again, there are other books in this series covering different genres.
That's it! I'm really excited abut using all these books in my classroom this year. I'm always on the lookout for books to use with EVERYTHING I do! (And just an FYI... if you search these authors on Amazon, you'll see that two of them have other books great for the classroom, as well!) Happy writing!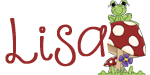 Happy Friday, everyone! Wow... where did the week go? If it wasn't for this Literacy Linky, I wouldn't have had anything posted since last week! Even though I still have five weeks left until we go back, my teacher brain is still going full force! Anyone who works with me knows my love for books! I'm the one to come to when you need an idea for a title that goes with something you're doing - a theme, a skill or a mentor text. This week I'm excited to share 3 different series of books that are PERFECT to use during writing mini-lessons. So let's start revving up your writing!