creating classroom community
and
classroom management
.) This week it's all about the books!
I have a slight obsession with books. I have a book for everything. And why not? Books are a great way to get students excited about a topic, introduce a concept, to use as a mentor text... I have books for math, social skills, grammar ..... you name it, I have it.
Sooooo... let's talk back to school books. We all have our favorites. From First Day Jitters, to The Kissing Hand, from Chrysanthemum to No, David! There are so many books out there that are perfect for the first days and weeks of school. Hopefully this post will give you some new ideas, as well as bring up old favorites.
I have a few blog posts I've written about using different books. I recently did a blog series about creating classroom rules and shared some great read alouds to use as you go.
Earlier this summer, I shared some great books for the first few weeks of school as you are getting to know your students.
This next book is PERFECT to use when you're working on personal space - any time of year!
Now how about some books you may not be familiar with? (All these books are at school ready to go for the first day, so the images are linked to Amazon.)
These two books are a great way to add some social studies into your back to school activities. Pull down the map or even better - use Google Earth! - and see where each of these schools are located. Do a little compare and contrast - how are these schools the same and different from yours? Finish with a quick opinion writing - which place do you think would be most interesting to go to school?
I am in love with these books. I bought both of them last spring and they immediately became favorites with my kiddos. The illustrations are bright and colorful and the message of "be yourself" is simple and powerful.
These last 3 books are new to me! I saw One on Luckeyfrog's instagram feed and knew I had to check it out. Of course, I ended up buying all three in the series.
All three books continue with a theme of accepting differences - and accepting yourself, as well as being kind and compassionate to others.
Now it's your turn! I know we as teachers are always on the look out for new books. What are some of your favorites for back to school? Any titles that people may not be familiar with? Share, share, share! Leave a comment with your go-to books for these next few weeks. I'm loving hearing from everyone as part of these Teacher Talks!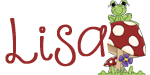 Happy Tuesday, teacher friends! It's time for this week's "Teacher Talk Tuesday" chat. (Be sure you've checked out the previous week's talks about