Birthdays are a big deal in second grade. Our birthday chart is posted near the door where everyone can see it.
(I assure you there are names on that chart under the cover-ups! :-)
I also have a framed photo of my kiddos who have birthdays each month (all the September ones, then the October ones, etc.) This hangs above our calendar. My students can't wait until it is their turn to be featured.
I have done many different things for birthdays over the years. Right now I have birthday balloon straws ready to go, along with a special birthday sticker.

Nothing too fancy, but my kiddos always LOVE taking their straw to lunch and using it for snack that day, too. The birthday student automatically becomes the "helper of the day" (see my post about ditching the job chart
HERE
) and gets to be my "go to" guy (or gal!) I also started a tradition last year of having the birthday kiddo bring in a special book for them to read to the class (or for me to read to them, if they so choose.) I got to hear some special stories that were an important part of their lives. This year MY birthday is the first one in our class, so it will be a nice way to start off the book sharing tradition.
That's it! I try to make the day special for my kiddos, without going overboard. Now I'd love to hear from you! How do you celebrate birthdays in your classroom? Do you have a special tradition or activity you do? How about a special song? (I'm on the hunt for a new happy birthday song for my second graders!) Share your ideas in the comments.
Next week is the last Tuesday of the month, so I'll be sharing great books I used this month, and a few to get ready for next month. Thanks for stopping by!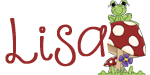 Happy Tuesday, teacher friends! (Although it might be Wednesday by the time this gets to you - kind of forgot to publish it when I wrote it!) Tuesdays mean it's time for some Teacher Talk and this week, being week 3, we are sharing something from our classrooms. How do you celebrate birthdays with your kiddos?