Who's Who
and shared part 1 of this post -
see it here
.
Now let's get ready for part 2 - MORE ways to stay organized with containers in the classroom!
here
)
TIP: Keep out only the things you really use. If you use something only one or two times a year, store it out of sight in a closet or somewhere so you can declutter and make room for what you truly use!
TIP: If you have a place for everything, it makes it easier to put it BACK when you are done, rather than leaving it in a pile to put away later.
HERE
.) This is truly a must for a classroom without desks. I tried having containers around the room for each type of folder/notebook, but I just don't have the counter space in my room to do that. I inherited the storage case, but I purchased the bins a few years ago (
link here
) when the old ones I had were too cracked and falling apart to be used any more. Having a place for things we use everyday helps with organization and still gives students a place of their own to store things.
TIP: Take a few minutes at the end of each day to do a "sweep" around the room and straighten and put things back. Taking 10 minutes each day can really make a difference!
There you have it! Between this post and
my other post
, I've given you almost 20 different ways to use baskets, bins and containers to stay organized! Which one was your favorite? And how else do you use containers in your classroom? Leave a comment and share your ideas!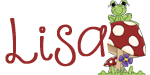 Happy Tuesday, teacher friends! Do you have a container addiction like I do? I just can't help it. Colorful bins, baskets and trays make me happy - and keep me organized! I blogged over at