Now, on to the spiders!
As you know, we spent all of last week researching, writing about and loving every minute of spider central. My plan was to incorporate our unit on nonfiction text features with these creepy crawly guys for a great finished product (you can see that blog post
HERE
) - and the week did not disappoint! (My picture... not so much.. we were so involved in everything I forgot to take pictures of every step!)
We started with a "what do you know/what questions do you have?" activity. We sat in a circle and rolled a ball of yarn to each other. Each person shared something they knew about spiders or a question they had. After they answered, they had to hold on to the yarn as it got rolled to someone else. This created our "web" of ideas to start our spider investigation.
After doing some general spider reading and sorting (these are from my spider unit - you can see that
HERE
)
I met with each group myself, along with having them work independently. Here's what they came up with:
The next step was to take our facts and write a quick expository paragraph. This turned out to be a great way to introduce nonfiction writing in a blink. We're focusing more on this next week. They worked together to write their paragraphs and then edited and copied them for the display.
One text feature that has been tricking my kiddos has been what a caption is - and what it does. So I used this opportunity to have every group create an illustration for their paragraph and write a caption to go with it.
Perfect! They were now finding captions left and right in all the nonfiction books we had, and rather than asking me what the picture was about, I could hear them saying, "The caption says..." Made my teacher heart smile!
Our final step was to work together to create the table of contents, index and glossary. For the glossary, each group chose a word or two that they thought was an important word to know. They highlighted it in yellow and then we wrote a simple definition for the glossary. My main goal for this part was for my students to really understand the difference between the table of contents and the index. When we worked together to create both of these using our own information, the difference became much more apparent for most of them. Success!
Now I have to tell you.. my original plan was to do all this during the week and then put the board up on Friday after school. But that didn't happen. My kiddos were sooo excited to share their work with everyone they really wanted to put it up for Thursday after school when parent conferences started. Didn't want to disappoint them, so here it is!
The were SO proud of their work and every time we go down the hall I can hear them point out the text features and how they help support reading... definitely a successful week!
And since we had everything done and up by Thursday afternoon, I needed something different to complete our spider study on Friday morning.
I used
Amy Lemons'
quick and easy spider poems for a great way to review parts of speech. And they turned out so cute! (The spider poem is glued inside the spider do you can't see it in the picture.)
Now on to the winners! Earlier this week I decided to give away one of my spider units to one lucky person who left a comment with a spider book idea or a spider fact. And since we had such a great spider week, I'm going to give a unit to everyone who commented! Congratulations to Angie, Cherie, Lori and Paula! Check your email!
Enjoy the weekend!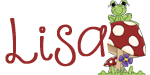 Happy Saturday! Phew! I am beat! I went to bed pretty early last night so I never had a chance to finish this post - and announce the winners of my spider unit. Parent conferences went great! I loved meeting and chatting with everyone and I know this year is going to continue to be fantastic!